Are the multi-emoji suggestions new in 11.1 or specific to iPhone X?
I'm looking a photo filtering app like PhotoToaster but that can apply edits to my photos rather than just creating new. Links appreciated.
The dogs are all vying for control of the new Rumpl blanket. Right now, Sophie has it under her control.
Why does the status bar move when I bring down control center on iPhone X?!
Raise your hand if you forgot to iTunes backup until you had iPhone X on your desk and now feel like an idiot.
Just me? OK, good talk.
@manton When I reply to a post in the iOS app, should that reply be written to my hosted blog as well? (Replying to my own post, ICIMAD) Seems not to be the case and I don't see an obvious switch to flip for it…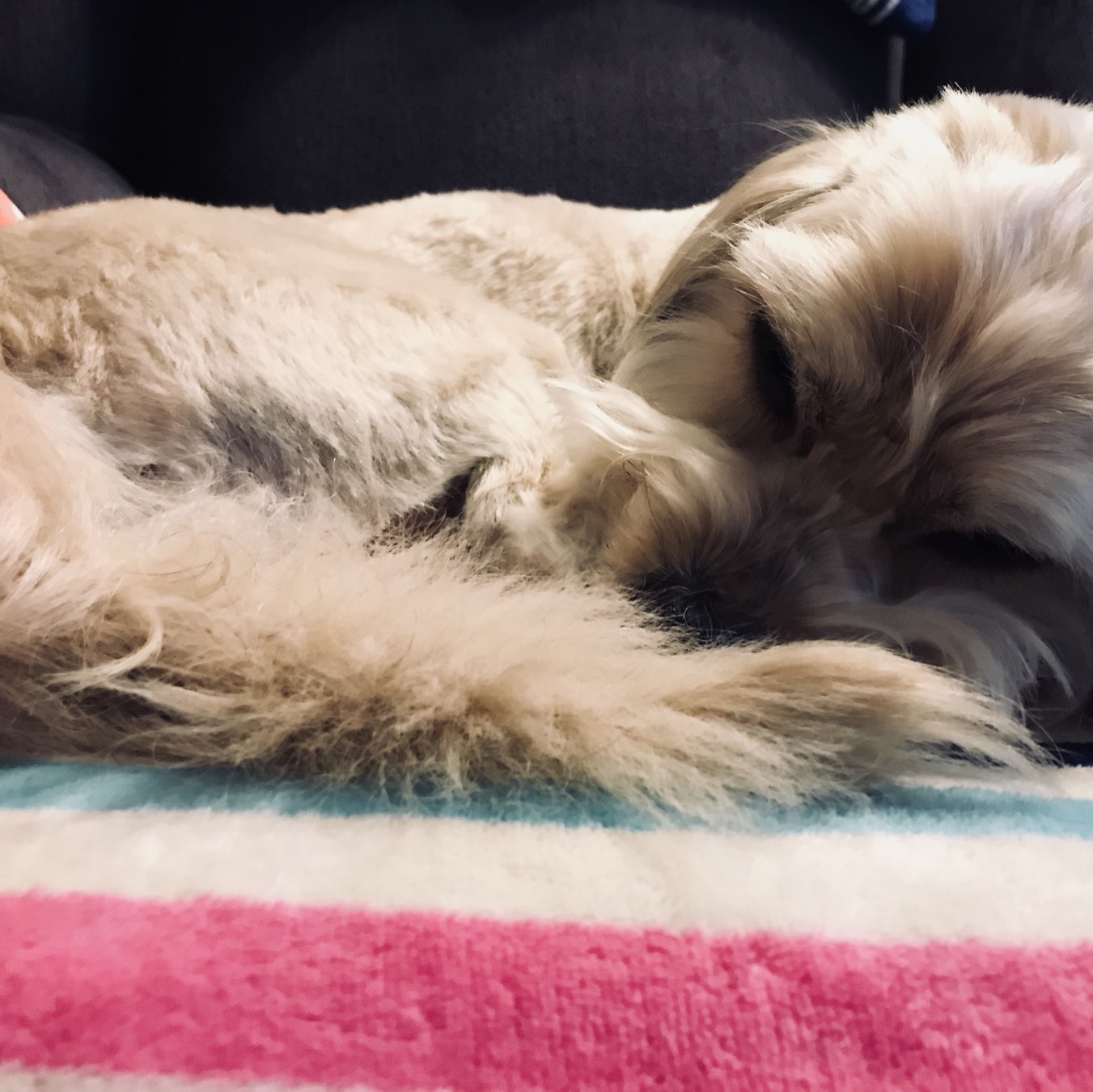 Finally moving my blog back to WordPress and getting my Micro.blog going. Pardon the mess while I migrate everything back from Jekyll…
A few years ago, Ann Margaret began taking pre-med classes at the university where she worked and at the local community college to work toward a new career in the medical field. Over the course of a few years, she dedicated herself to tireless study of prerequisites in biology, chemistry, anatomy and physiology, and more.
Sixteen months ago, she left the safety of that job where she worked for a decade and jumped feet first into a more-than-full-time program working toward this certification. Over this time, she's made countless sacrifices. She's endured a hectic, stressful schedule; sleepless nights; evaporation of leisure time; crazy early mornings; and the kinds of drama that are inevitable when you thrust some thirty people into close proximity with no option for escape.
Today, she passed her board exam and is now a certified medical laboratory scientist. She is a great scientist, and will be an absolute asset to her field.
But more than that, she inspires me every single day. Her dedication and resiliency are something I aspire to, and I'm so proud of her for all she's done and all that is ahead of her.
Congratulations, Babe.